Toho Technology TH-PLC Series (RS485)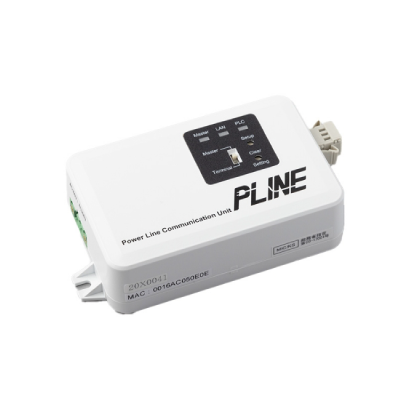 This is an industrial adapter that has the function of "HD-PLC Complete". It is limited to use in Japan, and TH-PLC-ACIR is an Indoor model and TH-PLC-ACOR is an Outdoor model. Note that in Japan, when used outdoors, the transmission power needs to be downed by 10 dB compared to when used indoors.

This adapter can be also connected to an RS485 device, and the data signal is transmitted on the power line.
VIDEO: Introduction of PLINE
| | |
| --- | --- |
| Item | Specification |
| Type | HD-PLC3 Complete |
| Frequency Band | 2MHz - 28MHz |
| Interface | Ethernet, RS485 |
| IP | IPv4/IPv6 |
| Supply Voltage | AC100V/AC200V |
| Communication Speed  | [UDP] Max. 95Mbps |
| Temperature | -10℃ To 55℃ |
| Max Connections To One Master | 128 Terminals |